DiTinCe is the relationship of Dina Garcia, Tinka Hessenheffer and CeCe Jones (Di/na, Tin/ka and Ce/Ce).
Other Names
TinDiCe - (Tin/ka + Di/na + Ce/Ce)
CeTinna - (Ce/Ce + Tin/ka + Di/na)
TinaCe - (Ti/nka +Di/na + Ce/Ce )
TinkinaCe - (Tink/a + D/ina + Ce/Ce)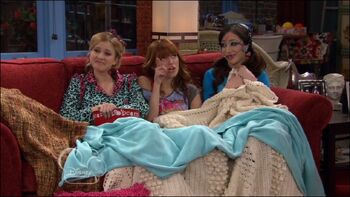 Moments
Season 2
Dina gave the school prom tickets CeCe and Tinka.
Tinka and Dina were both invited to CeCe's slumber party.
Tinka and CeCe (along with Rocky) promised not to tell Deuce about her headgead.
---
Season 3
Ad blocker interference detected!
Wikia is a free-to-use site that makes money from advertising. We have a modified experience for viewers using ad blockers

Wikia is not accessible if you've made further modifications. Remove the custom ad blocker rule(s) and the page will load as expected.