Love & War It Up
Season:
3
Episode:
15
Production code:
316
Broadcast number:
64
Broadcast Information
Original airdate:
April 28, 2013
International airdate:
June 11th, 2013 (UK)
June 12, 2013 (France)
August 2, 2013 (Spain)
August 3, 2013 (Poland)
August 17, 2013 (Romania)
August 25, 2013 (Japan)
October 5, 2013 (Czech Republic)
November 24, 2013 (Latin America)
January 7, 8 or 9 (Denmark)
Love and War It Up is the 15th episode in Season 3 of Shake It Up and the 64th of the overall series. It first aired on April 28, 2013.
Plot
Now that they're no longer going to be related, Rocky tries to convince CeCe and Logan to get along so that she and Logan can date. Meanwhile, Flynn and Deuce invite Tinka to be the lead singer in their air guitar band.
Episode Summary
Rocky tries to get CeCe and Logan to get along so she can date Logan. Logan becomes Rocky's boyfriend, but when Rocky suggests a double date between the girls, CeCe brings someone Rocky can't stand on purpose which is Casper Carrington III, the guy that always beats Rocky at the Academic Decathlon. CeCe and Rocky talk privately about why CeCe brought a guy Rocky can't stand, then CeCe asks why Rocky was dating a guy that she can't stand. They both agree to give each others guys' a chance. Logan gets upset because Rocky was paying more attention to Casper than she was to him, and Logan leaves the date and Rocky decides to leave too. Meanwhile, Flynn and Deuce invite Tinka to be the lead singer in their air guitar band. In the end, Flynn, Deuce, and Tinka's band loses the competition, and Rocky breaks up with Logan, since CeCe agreed to give Logan a chance, but Logan refused because he thought that CeCe sabotaged his badminton game on purpose (which was an accident).
Songs Featured
Cast
Main Cast
Recurring
Guest Stars
Christopher H. Fisher as Casper Carrington III
Absent
Gallery
The image gallery for Love & War It Up may be viewed here.
Videos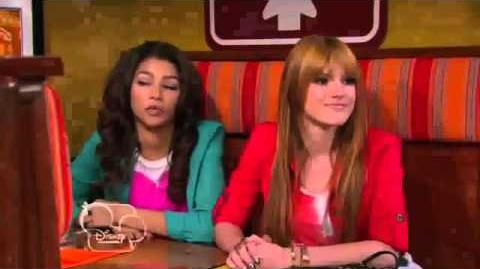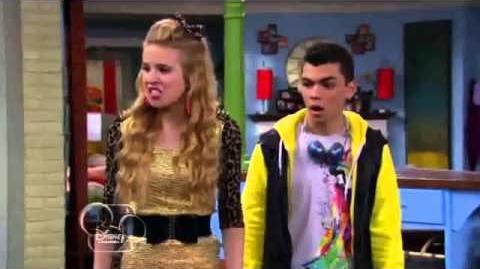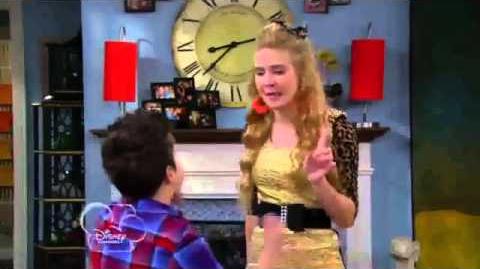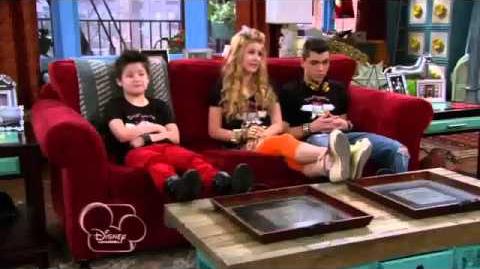 Trivia
References
Sidesexpress.com
Ad blocker interference detected!
Wikia is a free-to-use site that makes money from advertising. We have a modified experience for viewers using ad blockers

Wikia is not accessible if you've made further modifications. Remove the custom ad blocker rule(s) and the page will load as expected.