Home
Talk

8
647pages on
this wiki
Welcome to Shake It Up Wiki
The wiki about Shake It Up! that anyone can edit
647 articles since September 22, 2010
Please read the Site Policy before you start editing!

Shake It Up revolves around the adventures of best friends Rocky Blue (Zendaya) and CeCe Jones (Bella Thorne), who with the help of their longtime friend, Deuce Martinez (Adam Irigoyen), fulfill their favorite dreams of becoming professional dancers when they land roles as dancers on a local show, "Shake It Up, Chicago!". Cece and Rocky deal with their circumstances, by adapting and maintaining their social status at school while watching CeCe's little brother, Flynn (Davis Cleveland), and the antics of their TV show which includes their matching the skills of their competition, notably brother and sister, Gunther and Tinka (Kenton Duty and Caroline Sunshine). The show also has storylines which include Rocky's brother Ty (Roshon Fegan), who also has dance skills. Selena Gomez sings the theme song, "Shake It Up" and featured it on "Shake It Up: Break It Down".



Remember Me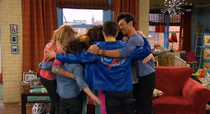 "Shake it Up Chicago" hosts a charity fashion show with Rocky, Tinka and CeCe as its star models, however the girls' runway dreams are cut short when a fashion mishap leaves CeCe with amnesia. While Georgia and Flynn try to follow the doctor's orders and give CeCe time to heal, a devastated Rocky tries everything she can to get her best friend to remember her and the special memories they've shared. (Read More...)
---

George Martinez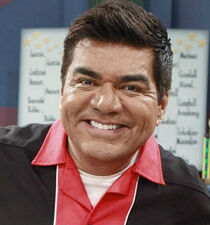 George Martinez is the owner of Martinez Plumbing who enjoys bowling. His dream is that everytime someone sits on one of his toliets they think "Martinez". His company slogan is "King of Toilets". He is Deuce Martinez's father. (Read More)
---

FlyCe: CeCe Jones & Flynn Jones

FlyCe (Fly/nn and Ce/Ce) is the sibling relationship between CeCe Jones and Flynn Jones. (Read More)
---

Up, Up and Away

Featured in: Season 2


Performed by: Blush (Read more...)
Get the My Wikia App!
With Wikia's official flagship app, My Wikia, you can search for communities and add them to your home screen and read constantly evolving, deep content in a customizable format.
DOWNLOAD NOW FOR FREE!


Remember Me
"Shake it Up Chicago" hosts a charity fashion show with Rocky, Tinka and CeCe as its star models, however the girls' runway dreams are cut short when a fashion mishap leaves CeCe with amnesia. While Georgia and Flynn try to follow the doctor's orders and give CeCe time to heal, a devastated Rocky tries everything she can to get her best friend to remember her and the special memories they shared. This episode served as the series finale.
(Read more...)
Create blog post
Latest Blog Posts
So i founded the Bella thorne fan wiki and it needs help so please join.

Read more >

So recently, I started a petition to get Disney Channel Free to air, we need 100 signatures. [[1]] …

Read more >

Hello! I have done a bunch of research on what elements the characters elements would have, if they…

Read more >
See more >
Create blog post
Administrator Blog Posts
Hey guys!

This is my very first admin blog. :)

Anyways I've been talking with Rae (which was a long t…

Read more >

It's that time that we need to get the wiki in it's best shape so that it is presentable with all t…

Read more >
See more >