EPISODE 1
Cece made a disaster out of her rocking clothes in the house. She needed to find the perfect outfits since in a week her family, Rocky's family, Tinka's family, and Deuce's family is moving to England for high school. "Where's my gray sweater, red velvet cupake colored coat and tie, and my adorable rocking gray socks with red ribbons on the top!" the moment right when she finishes her sentence, Rocky climbed through Cece's window that she has always gone through and exclaimed "Hey, hey, hey! You left your gray sweater, red velvet cupcake colored coat and tie and your adorable rocking gray socks with red ribbons on the top...what happened in here? This looks just like your mothers result of her cooking." Cece happily took it out of her hands and told her "I have been acting like
an annoying little girl looking for this outfit and you are right." Rocky  just smiled and took her IPhone out and went to the Photo Gallery and showed Cece a picture of a cute guy named Fabian Rutter. Cece screamed her voice out and blurted out surprised "Your crush in sixth grade is," Cece inhaled and exhaled "going to be in the school we are going to for high school! Then you'll finally get to tell him you like him and you'll be dating!" Rocky screamed and said "I hope so! Well I better start packing again, see ya later!" Cece waited till Rocky went upstaires to her building and shut the window tight to scream. She was as excited as Rocky since she goes with the meaning "A best friend always gets excited when the other best friend gets a bro". Cece couldn't wait any longer for Rocky's chance to have a romance so she packed up everything as fast as a track runner running in the 2013 Olypics. Rocky also screamed in her fasinating room about her meeting Fabian. She would pack all her adorable outfits and curled her hair and put her fake glasses on since she knew she would look more adorable since she posted on her facebook acoount a photo with her glasses and curled hair and she got billions of comments and likes in 5 minutes. Rocky and Cece put on some music and dancing to "Something To Dance For/TTYLXOX (Mash Up)" based on their happiness.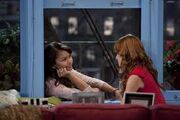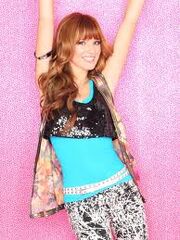 TO BE CONTINUED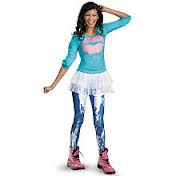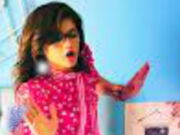 Ad blocker interference detected!
Wikia is a free-to-use site that makes money from advertising. We have a modified experience for viewers using ad blockers

Wikia is not accessible if you've made further modifications. Remove the custom ad blocker rule(s) and the page will load as expected.