One thing that you can assist the wiki with is categorizing the images. Categorizing the images makes them easier to find and sort. It also prevents images from being lost. If you want to help with this, just leave a comment below and I'll assign you a gallery that needs help with categorizing. Just so that not everyone ends up categorizing the same ones. :)
If you have any questions, just let me know. I've done this thousands of times, so I can help with anything you might want to know. :)
As a disclaimer, you will not earn category badges or editing badges for categorizing images. The only thing you might earn is a lucky edit badge. That's just a warning that this is fairly unrewarding work.
So here are some pictures and explanations.
First you need to go the image's page, not just the pop-up that appears when you click an image.
Once you're on an image's page, scroll to the bottom of the page. Press the "Add Category" button, then type the appropriate category in.
So the categories in regards to actors/actresses. Sample picture below so you can see the picture with its proper category. The important thing is to make sure the name is spelled correctly. I suggest typing "Image of Cast Member X" and just copying and pasting it into the category box. If there is more than one SIU cast member, tag with all the names of the appearing actors/actresses.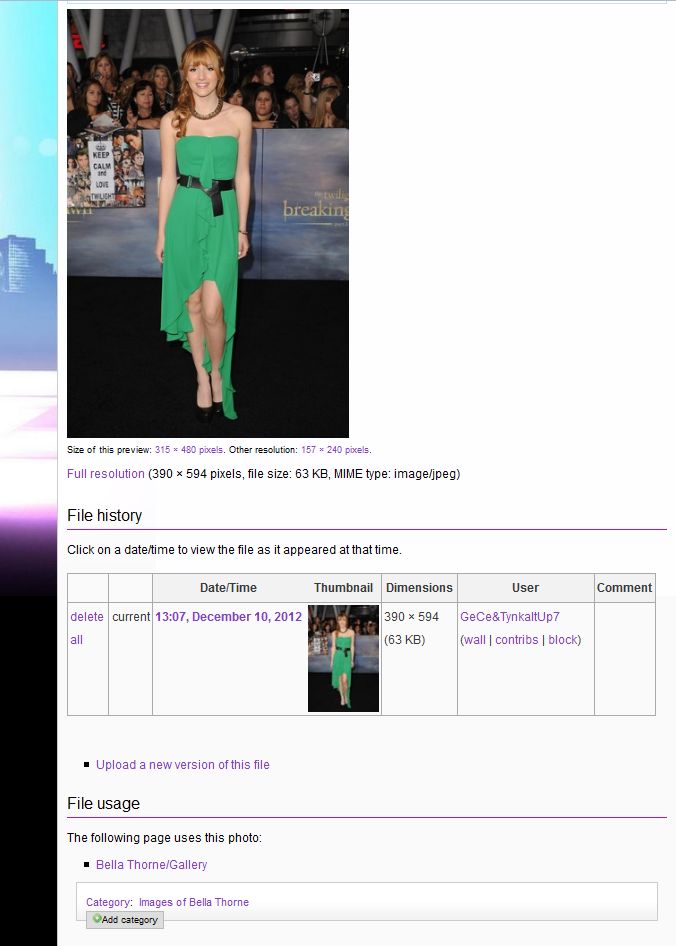 Charcters are a little different as there are several different categories. Episodes, official, and fanart. See the below sample pictures with the proper tagging. Again, make sure to tag with everyone in the image. Make sure to watch the spelling as usual.
Ad blocker interference detected!
Wikia is a free-to-use site that makes money from advertising. We have a modified experience for viewers using ad blockers

Wikia is not accessible if you've made further modifications. Remove the custom ad blocker rule(s) and the page will load as expected.