do you want shake it up to continue? we all do! but it seems pretty impossible, right?
well, not when you have me it isn't!
on facebook, i created a page called: 'Continue Disney Shake It Up' and Disney Programming know about this page. i have also emailed disney about this page and about us wanting shake it up to continue, too. another thing is, i would love you to like my page on facebook that i have created, that disney also know about. here is the link, just click and like: https://www.facebook.com/continuesiu. thankyou for reading this blog and i hope you click the link! thankyou :) 
~Bellaa xxxx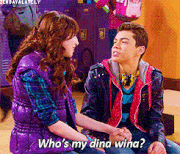 Ad blocker interference detected!
Wikia is a free-to-use site that makes money from advertising. We have a modified experience for viewers using ad blockers

Wikia is not accessible if you've made further modifications. Remove the custom ad blocker rule(s) and the page will load as expected.