so latley, ive been seeing alot of videos of justin bieber and selena gomez not having alot of time together beacuse  of fans, wanting pics and paparazzi trying to get pics too. so i want you to know, or tell me if fans are being disrespectful or not.  p.s. i know they broke up. but this is when they were together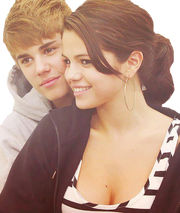 but paparazzi need to stop cause thats just wrong! there not a temple or the eiffle tower.there people to! and i respect that and if you do to tell me,
Ad blocker interference detected!
Wikia is a free-to-use site that makes money from advertising. We have a modified experience for viewers using ad blockers

Wikia is not accessible if you've made further modifications. Remove the custom ad blocker rule(s) and the page will load as expected.